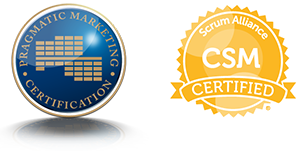 • Certified Product Manager
• Certified Scrum Master
• Certified Google Analytics
• Certified Microsoft Project 2016
• Experienced Product & Program Manager.
• Soft Skills. Executive, Stakeholder & Team Management.
• B2C, B2B, SaaS, Mobile, Media, Games, Cloud, Networking & Medical Devices. 
• Solid Engineering Background gained working at Microsoft across broad product portfolio.
Dex has an exceptional combination of marketing, business development and strategic skills required
Read More...
for fastest pace high technology organization.
I worked with Dex for couple of years on several projects and I was continuously impressed by the solutions he was always bringing to the table.
His exceptional strategic and upstream marketing as well as detailed program management skills were key part of the success with Perseon Medical during his tenure.
I would have Dex on my team anytime and with any project in front of us. He is outstanding fit for any size of organization. Highly recommending Dex

Dex was always my "Go to" person for fast and accurate responses, because I knew he would
Read More...
come through every time.
The demos Dex maintained at SolarWinds were integral to the successes of the sales reps I trained. Over the four years we worked together, Dex was very responsive to demo requests and proactively included me in discussions about changes that were coming to that demo environment.
What stood out the most to me was Dex's willingness to reach across departments, solicit feedback and make sure needs were met. Once he understood our business needs, he never dropped the ball making sure those needs were met. Even when we were in a rush to get things done, Dex came through and always seemed to have a good line or a bit of banter to break the tension too!
Technical qualifications and experience are easy to document, but the people skills are harder to identify. Dex has those skills and abilities to build relationships with co-workers and achieve mutually beneficial goals.
Dex is not only a SME and manager of key technologies…he's a partner to the business.
Read More...
Always doing the right thing for the business,
and knowing that his success will naturally follow without having to be self serving. What a great guy to have on your team!

If you are reading this, you're probably wondering, is Dex Manley a funny, charming, intelligent
Read More...
professional that is collaborative, inspiring and a poster child for being a team player? Well, you'd be right on all accounts. Dex is one of those rare people that I've come to know in my life that stands out from the rest. He and I met years ago working together on Age of Empires, and we've stayed in touch ever since. If you are in a creative industry of any shape or form, Dex would be an asset to your team. Think of him as your creative problem solver, and he can do all the voice work too. He's literally a one-stop talent shop!
I worked with Dex while he was a producer at Microsoft working on Age of Empires.
Read More...
I was the producer at Gas Powered Games and worked directly with Dex during this time.
Dex not only handled all the production issues for MS but also helped out with extremely creative video blogs with Chris Taylor for the title. Dex is professional and was a pleasure to work with during the production. Highly recommend any product management or creative cooperations with Dex. 
Dex was mine manager for some months in my tenure with SolarWinds. Working with Dex
Read More...
was a privilege.
Not only he is a great person, he is always reachable and willing to help where necessary. Dex is take-charge personality who is able to present creative ideas and communicate its benefits to the team involved in making it happen and the management team alike.
Dex, is one awesome person! and I would recommend him anytime. He is an asset to any organisation.
The demo stack that Dex owned at Solarwinds was one of, if not the most, important
Read More...
deal closing tools.
I remember the team using it extensively at the VMWorld booth right after we shipped Virtualization Manager 7.0. During the conference the demo stack was up and responsive 100% of the time.
In addition, Dex is super dependable and a great guy to have around the office.

When I was working for Solarwinds as a Principal Data Architect, Dex and I had numerous
Read More...
interactions collaborating on various PRD.
He was passionate about all of the products under his responsibility. He gave me detailed descriptions and helped me to understand how the process works. I was very much impressed by Dex's professionalism and his dedicated focus.
Dex also had the responsibility for product marketing that required support of data analytics implemented with Tableau. We successfully collaborated using SQL Master Data Management tools to gain better insight into project data. I strongly recommend Dex to anyone who needs a dedicated Sr. Product Manager, who can create an effective work environment and get the job done!

SolarWinds demo sites are important tools used by sales and pre-sales teams.
Read More...
Dex and his team maintained these demo sites with great user stories, ensured timely releases to coincide new product versions, rolled out international instances closer to APAC, and also brought innovations to the demo sites like self-guided tours.
There was also timely communication from Dex about these updates. It was great working with Dex. It certainly didn't feel like we were working 10k miles apart.

"Be stubborn on vision, flexible on details".
– Jeff Bezos
"Culture eats strategy for lunch."
– Peter Drucker
"Make your marketing so useful people would pay for it."
– Jay Baer
"Content Marketing is a commitment not a campaign."
– Jon Buscall
"Start with the customer experience and work back toward technology – not the other way around."
– Steve Jobs